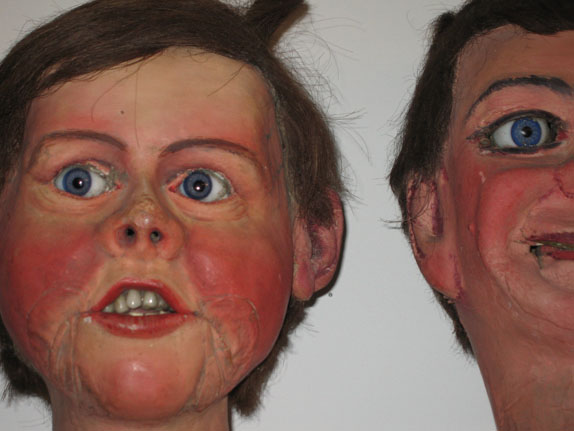 There may be only one creative form more vilified than mimes. They're often derided as creepy or lowbrow, but ventriloquists, or "vents" as they call themselves, are dedicated to their art.
Hundreds of ventriloquists gather each year in Fort Mitchell, Kentucky for Vent Haven, a convention dedicated to the one-man comedy duo.
Brave Avi Steinberg attended the convention and over the course of four days learned how the brain is wired to trick us into believing the dummies are driving the conversations, which apparently prattle on and on and on, endlessly. That is except for when they attend the museum dedicated to the "talking" wooden dolls in the town, which is nearly as weird a museum concept as a space dedicated to 8-track tapes or one comprised entirely of hair samples. Steinberg wrote a piece (and took some freaky pics) for the Paris Review in which he admitted he grew comfortable chatting with the dummies during his stay.
As someone who saw the Anthony Hopkins movie "Magic" when I was at an impressionable age, I don't know if I'll ever be able to overcome my bias against ventriloquists, but I'm glad Steinberg made the trek to the Bluegrass State to give us the inside scoop.