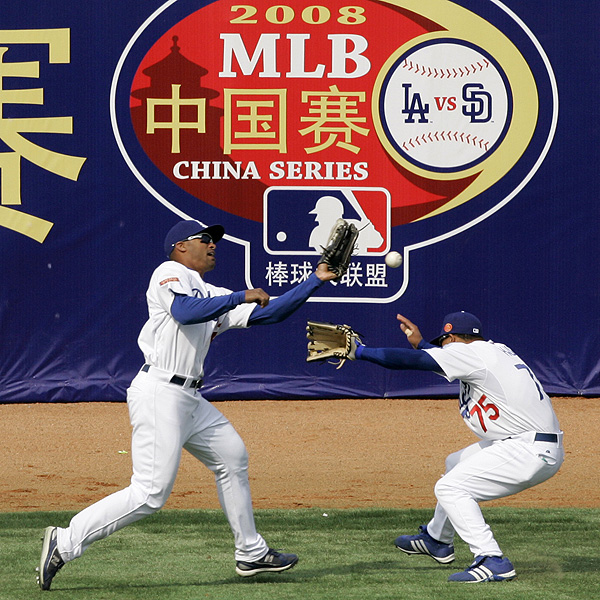 From Dodger Blue to Chinese Red?
While the Los Angeles Dodgers only played the Padres for a spring training series in China during the lead up to the 2008 season, Dodgers owner Frank McCourt has received an offer that may leave a more permanent Chinese influence on the game. McCourt received a bid to buy his team from a group backed by Chinese banks.
McCourt's messy divorce and mishandling of the franchise's finances have been in the news for a while now. It 's gotten so bad that Major League Baseball took over the team after McCourt was borrowing money to make payroll. It's easy to understand how things got out of hand when you consider the Dodgers are the team that hired a healer to send positive energy to the squad. Things got stirred up again recently when McCourt announced he had a bid for 1.2 billion dollars from a group headed by Bill Burke. Burke was the founder of the Los Angeles Marathon and is now the most recognized name of the bidding group that is receiving major financing from Chinese banks, which of course are part of the Chinese government. If the deal does go through, China and LA would have more in common than terrible traffic jams like the one that lasted for nine days.
Granted, America's pastime already has a foreign influence among its owners. In addition to being the source of some really cool belt buckles, Nintendo of America, which has ties to Japan, owns the Seattle Mariners.
Some inside the MLB offices believe the bid is a ploy to help McCourt elevate bids for the team's ownership by more viable candidates.
If it did happen though, will the old comedy bit be changed to include the line, "Mao's on first."?